DD11 steel FAQ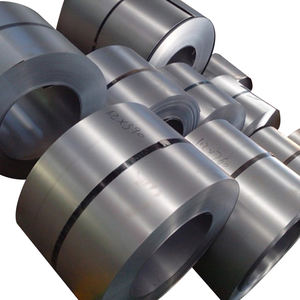 What is DD11 steel?
DD11 steel is a low carbon, high strength structural steel which can be readily welded to other weldable steel. With its low carbon equivalent, it possesses good cold-forming properties. The DD11 steel is suitable for non-structural presswork and forming. This material is typically used in the manufacture of light gauge (thickness 2.5-12mm) cold-rolled sheets. A typical example of a DD11 application would be in the production of drawn outer panels for white goods or in furniture making.
What is the chemical composition of DD11 steel?
chemical composition(%):
C≤0.12, Mn≤0.60, P≤0.045, S≤0.045
The steel does not contain Si, which is equivalent to my country's steel grade Q195F, containing Si: ≤0.07%
What are the characteristics of DD11 steel?
Mechanical properties:
Yield point (σs/MPa): ≥510
Elongation (δ5%): ≥12
Mechanical behavior:
Rm–tensile strength (MPa) 440
Nominal thickness (mm): 1-2 2-11
ReH–minimum yield strength (MPa) 170-360 170-340
Nominal thickness (mm): 1 – 1.5 1.5 -2 2-3
Elongation Lo =80 mm (%) 22 23 24
Nominal Thickness (Quilt Meters): 3 -11
Elongation Lo=5.65√So(%) 28
Is DD11 steel hot rolled or cold rolled?
DD11 is a hot-rolled steel plate. Domestic steel mills also produce steel plates of the same grade. They follow the EN 10111-1998 standard, but there are slight differences in some parameters from foreign ones. The domestic common stamping level (substitute) brand is: SPHC general stamping (cold rolling) hot-rolled steel plate (JIS G3131).
What are the properties of DD11 Steel?
DD11 steel is a hot rolled, low carbon steel with a nominal yield strength of 340-700 N/mm². It is widely used in the construction and domestic appliance industries. The properties of DD11 steel include:
* Good formability
* Good weldability
* Excellent surface quality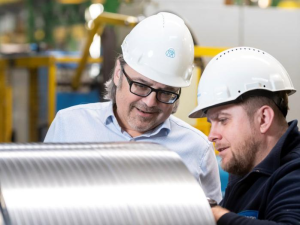 What are the main design features of DD11 steel?
One of the most widely used precipitation hardening grades in the industry. Although soft and ductile in solution annealed conditions, it is capable of achieving high performance with a single precipitation or aging treatment. It has the characteristics of good corrosion resistance, high hardness, toughness and strength.
What are the technical characteristics of DD11 steel?
After cleaning with hydrochloric acid and iron oxide on the hot-rolled steel plate to obtain a beautiful, smooth surface. After forming, the surface of the steel plate tends to be more cold-rolled.
By pickling the oxide skin on the surface of the steel plate, the surface defects of the steel plate are easily exposed, so the main problem of ensuring a high-quality surface is the issue that should be considered in the production process control.
How is DD11 steel heat treated?
Condition A – Soak at 1900°F (1038°C) for 30 minutes, then cool to below 60°F (16°C) to achieve complete martensitic transformation. Condition H 950-Treat Condition A material at 900 F (482 C) for 1 hour, air cool. Conditions H925, H1025, H1075, H1100, H1150 – Soak solution treated material for 4 hours at specified temperature, air cooled, Condition H1150M – Soak solution treated material for 2 hours at 1400 F (760 C), wind Cool, then reheat to 1150 F (620 C) for 4 hours and air cool.
How is DD11 steel welded?
DD11 steel is welded in a similar manner to other low carbon steels. These types of steel are typically welded with a standard E7018 electrode. However, because of the high sulfur content in DD11 steel, it is important to use an electrode that is compatible with high sulfur steels. An example of such an electrode is an E70S-6 electrode.
What are the benefits of welding with DD11 steel?
Welding with DD11 steel can offer a number of benefits, including:
– Increased weld strength and toughness
– Improved resistance to cracking and corrosion
– Reduced risk of warping or distortion during welding
– Greater ease of welding due to lower carbon content
Are there any drawbacks to welding with DD11 steel?
Yes, there are some drawbacks to welding with DD11 steel. First, it can be difficult to weld this type of steel without the proper equipment and training. Second, DD11 steel is not as strong as some other types of steel, so it may not be the best choice for certain projects. Finally, this type of steel is also more expensive than some other types of steel.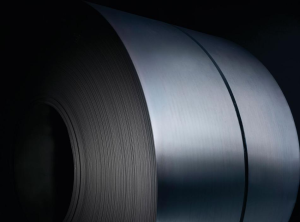 How is DD11 steel forged?
There are a few different ways to forge DD11 steel. The most common way is to use an air hammer. This type of hammer is used to shape the metal by hitting it with high-pressure air. The other way to forge DD11 steel is to use a die. This method is used to create a more precise shape for the metal.
What are he benefits of DD11 Steel?
There are many benefits of DD11 steel, which is why it is so popular for use in a variety of applications.
DD11 steel is a low carbon steel that offers good formability and weldability.
It can be easily cold worked and formed, making it ideal for fabricating parts that require complex shapes.
DD11 steel also has excellent toughness, making it resistant to impact and abrasion. This makes it ideal for applications where high levels of wear and tear are expected.
DD11 steel can be heat treated to improve its hardness and strength, making it even more durable.
Finally, DD11 steel has excellent corrosion resistance, meaning it will not rust or corrode over time even when exposed to harsh environments.
Where is DD11 steel used?
Due to its excellent formability, DD grades are suitable for the production of technically demanding components such as stamped, stamped and drawn parts, tubes, wheels, agricultural equipment and racking systems.
For example:
Gearbox
Electrical Equipment
back shell
collar
roulette
compressor housing