So-Lucky Steel International CO., LTD is a professional aluminum coil suppliers from China. For more than ten years, we have been a supplier of aluminum materials with 5s Aluminum coil and 6s Aluminum coil in the metal manufacturing, processing and distribution industry.
We provide Aluminum coil follow your industry grade, material use and specification, to help prolong the service life of your process system. We can also customize the products according to your needs.
Our Aluminum Coil are sold to many countries in the world. Our inventory is sufficient and fast delivery can provide the least delivery cycle to meet the needs of your industry.
Aluminum Coils Classification
5s Aluminum Coil
There are mainly 5052. 5005. 5083. 5a05 series Aluminum Coil. 5000 series aluminum coil belongs to the commonly used alloy aluminum coil series. The main element is magnesium, and the magnesium content is between 3-5%. It can also be called aluminum magnesium alloy. The main features are low density, high tensile strength and high elongation. Under the same area, the weight of aluminum magnesium alloy is lower than that of other series Therefore, it is often used in aviation, such as aircraft fuel tank. It is also widely used in conventional industry. The processing technology is continuous casting and rolling, which belongs to the hot-rolled aluminum plate series, so it can do deep oxidation processing. In China, 5s series aluminum coil is one of the more mature aluminum coil series.
6s Aluminum Coil
The representative product of 6s Aluminum Coil is 6061, which mainly contains magnesium and silicon, so it integrates the advantages of 4s series and 5s series Aluminum Coil . 6061 is a cold-treated aluminum forging product, which is suitable for applications with high requirements for corrosion resistance and oxidation. Good usability, excellent interface characteristics, easy coating and good processability. It can be used in low-pressure weapons and aircraft joints.
General features of 6061: excellent interface features, easy coating, high strength, good usability and strong corrosion resistance.
Typical uses of 6061 aluminum: aircraft parts, camera parts, couplers, ship accessories and hardware, electronic accessories and connectors, decorative or various hardware, hinge head, magnetic head, brake piston, hydraulic piston, electrical accessories, valves and valve parts.
 Aluminum Coil Production
Production process of Aluminum coil: aluminum ingot melting, alloying, calendering cast roll, calendering cold roll, annealing, stretch bending correction, inspection, packaging and finished products.
So-lucky Steel supply the cutting Aluminum coil, plate or sheet to meet your industry requirement.

Automotive Industry Applicaiton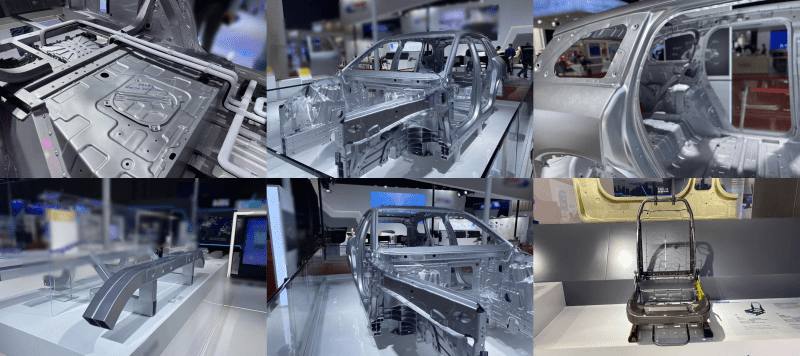 Business Cooperation
There are many skilled marketing personnel and a skilled processing service team in our company. Sales network and service network  about steel automotive metal products all over the world. Enjoy our warmly customers with Aluminum Coil products and fast and convenient processing services at any time.