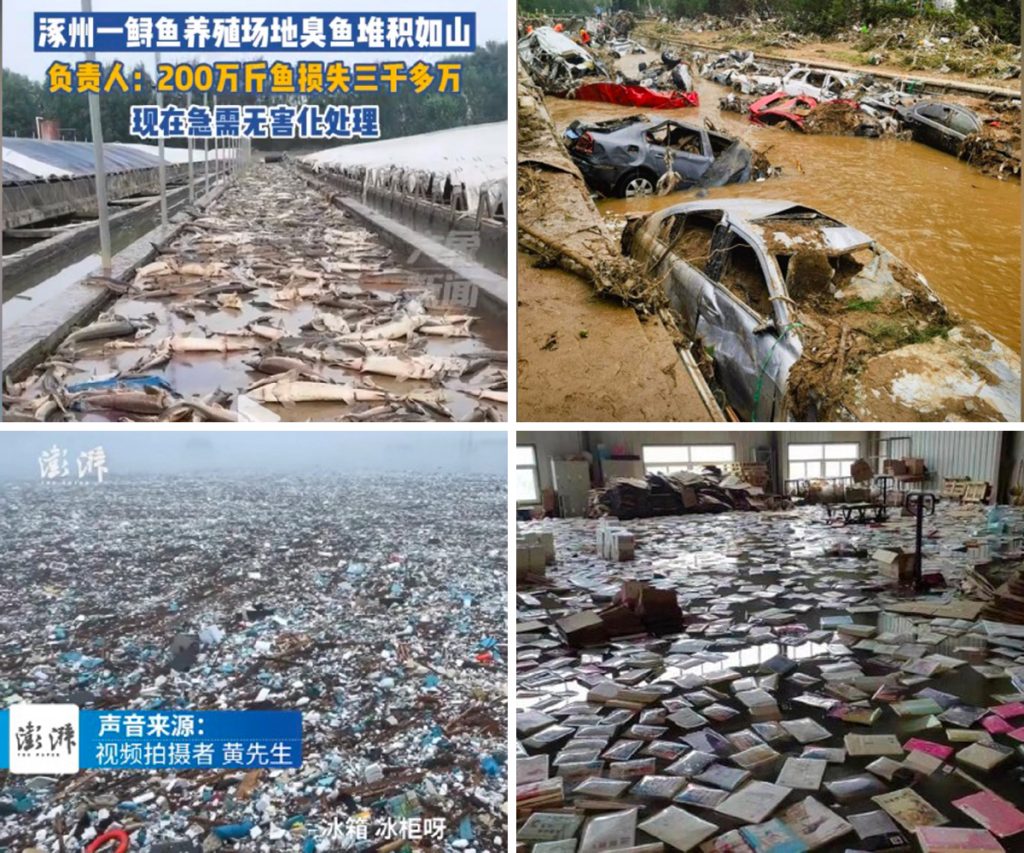 Affected by typhoons "Dusuri" and "Kanu", from 08:00 on July 29 to 11:00 on August 1, there was a significant precipitation weather process in Zhuozhou City, Baoding, Hebei. The city's average precipitation is 355.1 millimeters, and the maximum precipitation is 435.7 millimeters in Lianghe Village. The precipitation in many towns and streets exceeds 300 millimeters.
In the past few days, Mentougou, Fangshan and other places in Beijing have been severely affected by heavy rains. The rivers in the adjacent Zhuozhou City have received a large amount of water from Beijing, and the process of flooding has occurred 142 times.
This time, more than 2 million people were affected in Hebei only. After the street flood receded, mud and garbage were everywhere.
A large number of broken down cars were piled together like rubbish, and even became scrap iron.
In addition to the car, there is also a home in a mess. Wherever the flood has been, many people's homes are in a mess. The mud in front of the house was already half a meter deep, and some people lost their homes completely.
Usually we at home, a piece of clothing, a bath towel, and a nail clipper are all household belongings that we have bought little by little, and are familiar and used to daily life. And these insignificant little things are no small wealth for ordinary people.
Huang Ping, the founder of Zhongtu.com, cried in an interview: Those brand new books have become waste products.The company's 25-year savings are all in the warehouse. This is the most devastating loss and blow it has encountered in 25 years.
Hotels, farms,crops and resort towns all took devastating blows, and the losses were unimaginable.
Maybe this is life.
Life abuses us thousands of times, but we still have to treat it like first love.
For there is no use in mourning and crying.
Only being strong, optimistic, and open-minded can help us live a good life.
Only in this way can we never be thrown down by fate.